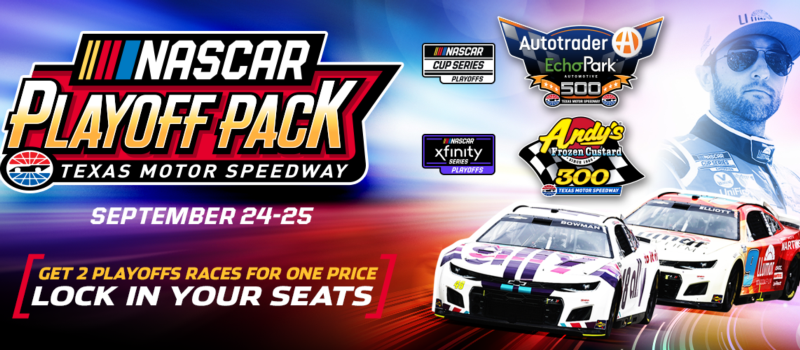 NASCAR returns to Texas Motor Speedway Sept. 24-25 for the NASCAR Playoffs race weekend. Both the NASCAR Xfinity and Cup Series will compete on the 1.5 mile speedway with drivers looking to advance in NASCAR's Playoffs.
The NASCAR Playoff Pack includes**:
One (1) ticket to the Andy's Frozen Custard 300 NASCAR Xfinity Series Race, September 24 
One (1) ticket to the Autotrader EchoPark Automotive 500 NASCAR Cup Series Race, September 25
Opportunity to purchase a discounted Sunday Pre-Race Pass for $35!
**Must be accompanied by race day ticket. Does not include pit access. Access may change without notice. Prices increase Monday, 9/19/22